You know your customers,
Umo knows where
they're going.
With Umo, Media Agencies can deliver targeted consumer messaging to a network of multimedia touchpoints by leveraging Umo's integrated marketing capabilities to get brands traveling with their customers.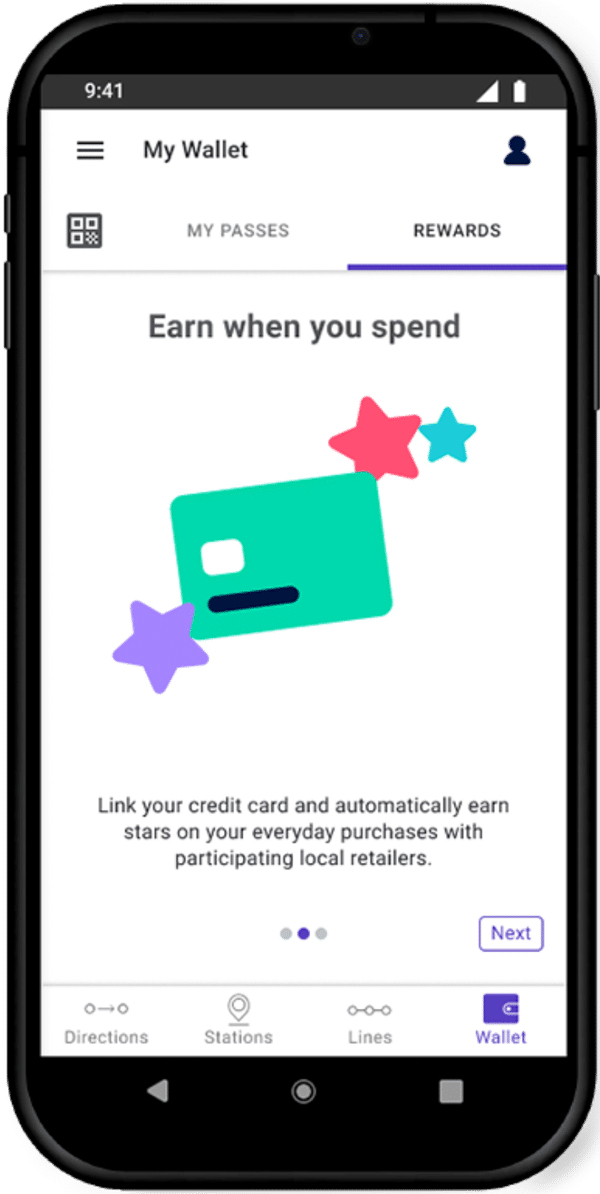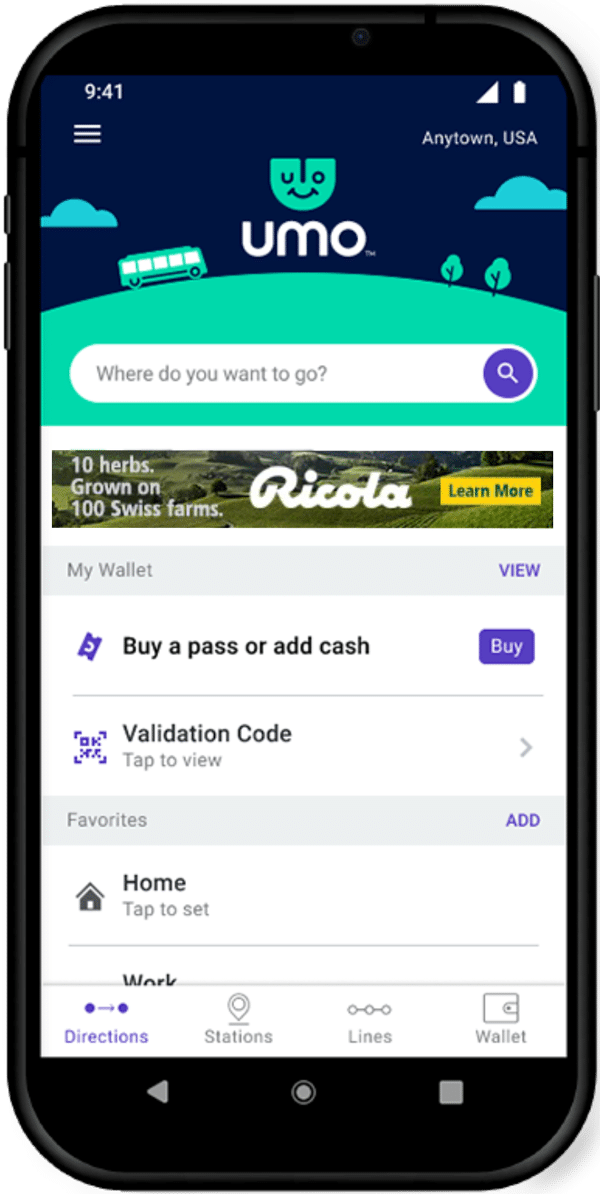 Build brand awareness and loyalty among transit riders.
The Umo Rewards Platform offers personalized advertising opportunities via place-based messaging to drive revenue for businesses and generate long-term customer loyalty.
Benefits include:
Exclusive media network of mobility users nationwide
Hyper-targeted, location-based advertising opportunities
Star-based rewards and incentives redemption
Delivery of personalized rich media content with attribution performance
Worldclass Organizations Partner with Umo Rewards




Optimized,
Multi-channel
Advertising Solutions.
There are multiple avenues for Media Agencies to message riders and drive store traffic to local businesses or build brand awareness through Umo and other digital channels.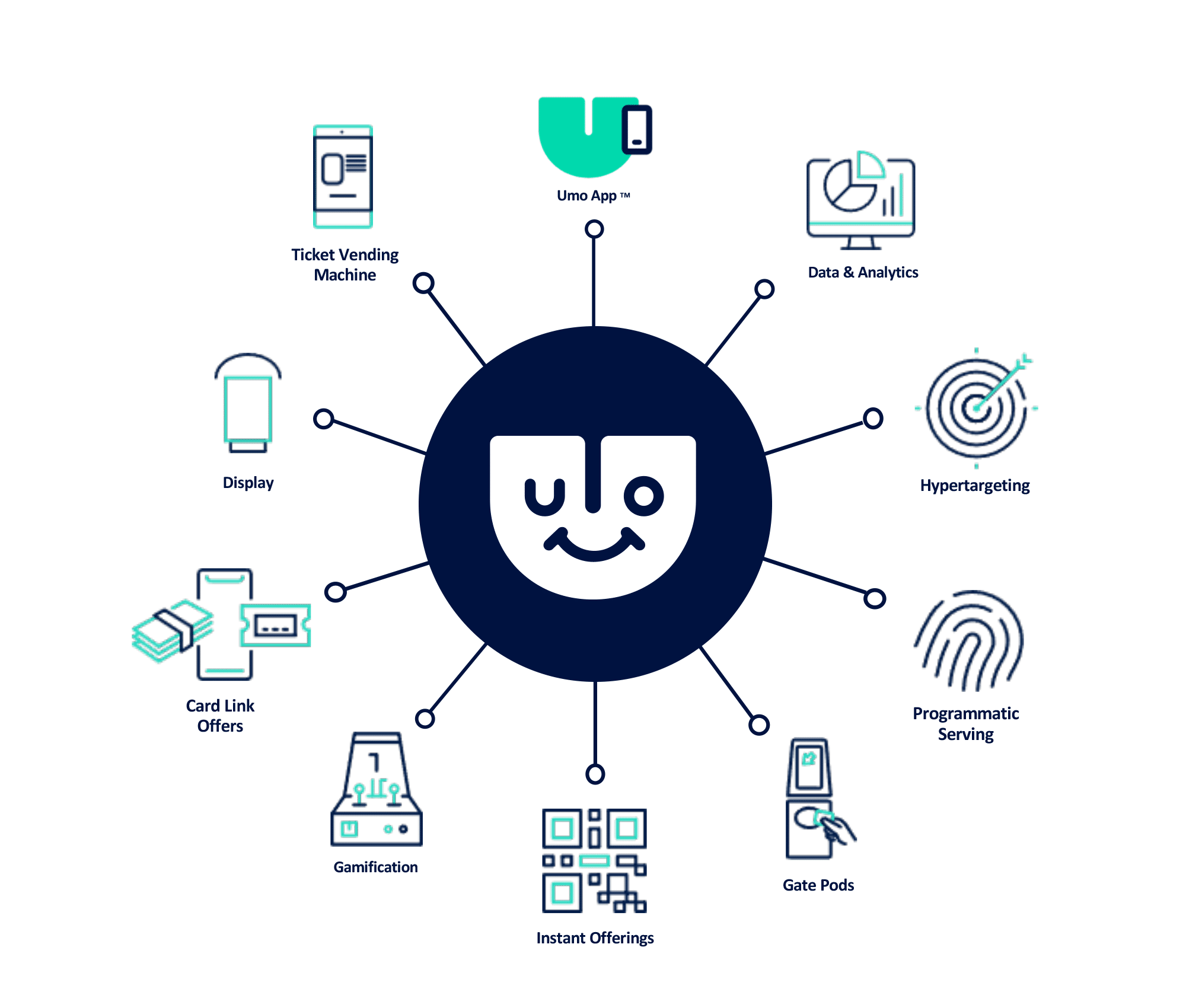 Through the Umo Rewards platform, we develop attention-winning solutions that maximize your investment, all while measuring your performance and tracking consumer feedback in real-time. Reach your customer in multiple ways:
Data & Analytics
A full suite of data and analytic dashboards to monitor performance such as impressions, reach and frequency. 
Hypertargeting
Coming Soon
Customize consumer communications based on specific audiences and tailored by geographic location, region, and interests.
Gamification
Coming Soon
Sponsor in-app games to give riders ways to earn points and redeem them for future public transit rides or brand offers.
Card Link Offers
Coming Soon
Provide offers to redeem points that can be tied back to values and rewards at retailers, restaurants, or sports venues.
Instant Offerings
Tailor offers based on your audience's specific interests, such as instant coupons, gift cards, rebates, or event promotions.
Media Display Ads
Reach consumers through logo placement and alerts on the Umo App, digital signs, gate pods, and ticket vending machines.
Expand your reach with Umo Rewards
Media Agencies have access to reach millions of highly engaged riders on a daily basis from ongoing partnerships within the Umo platform network.
Contact us today to learn how Umo Rewards connects brands with transit riders!