Umo's platform based approach simplifies transportation management, enabling everyone from the smallest bus operator to the largest regional transport authority to deliver a reliable transit experience for their communities.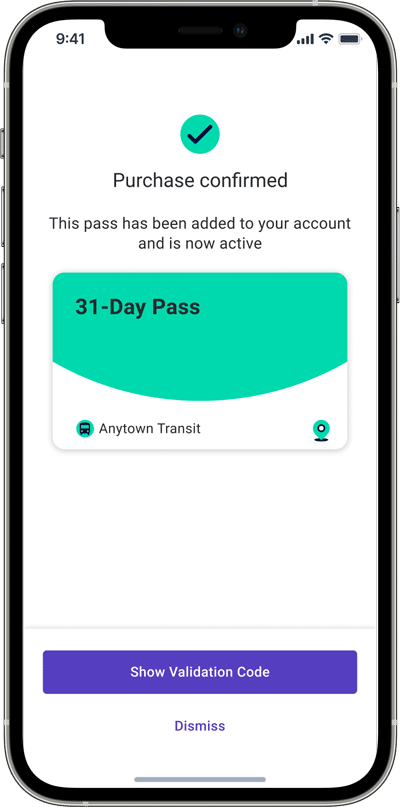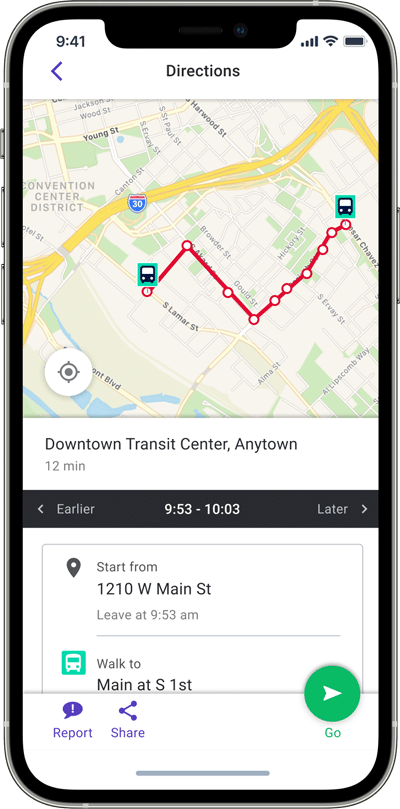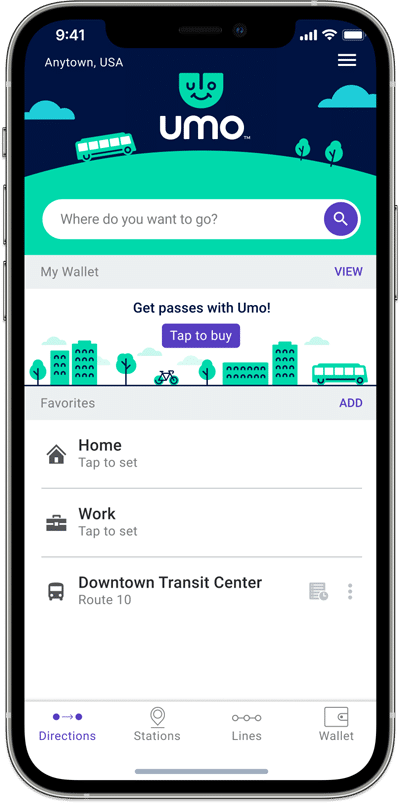 Simplicity
It simplifies travel by integrating all of a city's transportation options – from buses, trains, trams and ferries to rideshare, scooters and bikes – all in one place.
Companion
Umo keeps riders moving efficiently by offering multi-modal journey planning, contactless payment, real-time travel information and reward opportunities.
Personal
With Umo, it's a personalized travel experience that involves, safety predictability, and accessibility for all.
One Platform.
Several Service Solutions.
Infinite Opportunities.
Umo is comprised of multiple distinct travel solutions, each one a powerful standalone tool that becomes even more productive when combined with other offerings in the Umo platform.
Umo App
The experience-as-a-service multi-modal trip planning and fare payment tool enables seamless and stress-free travel for your riders.
Umo Pass
A cloud-based, multi-agency fare collection-as-a-service solution delivers powerful modernization capabilities to any transit agency without the need for expensive hardware or software upgrades.
Umo Pay
A payment-as-a-service application that allows riders to make touchless fare payments with their phones or EMV credit/debit card. For transit agencies, the solution delivers unique QR-code trip- and ticket-verification opportunities.
Umo App is designed
for transit riders,
by transit riders.
Umo is a mobility platform that integrates public and private multimodal journeys and resides in a colorful, user-friendly mobile application.
Explore
Travelers use Umo App to plan their end-to-end journey, find nearby transit stops and stations, and benefit from integrated wayfinding and alerts that help make sure they're are at the right stop.
Pay
Travelers can buy transit passes, load a cash balance to their account, or unlock reduced or promotional fares in the App or online prior to boarding. Funds are immediately available and fare capping policies can be implemented to encourage ridership.
Go
Travelers simply tap or show the code for the pass or cash balance in their "wallets," using their preferred payment method, including contactless payments via their phones or EMV-enabled credit and debit cards, an agency issued Umo smart card or unique QR-code.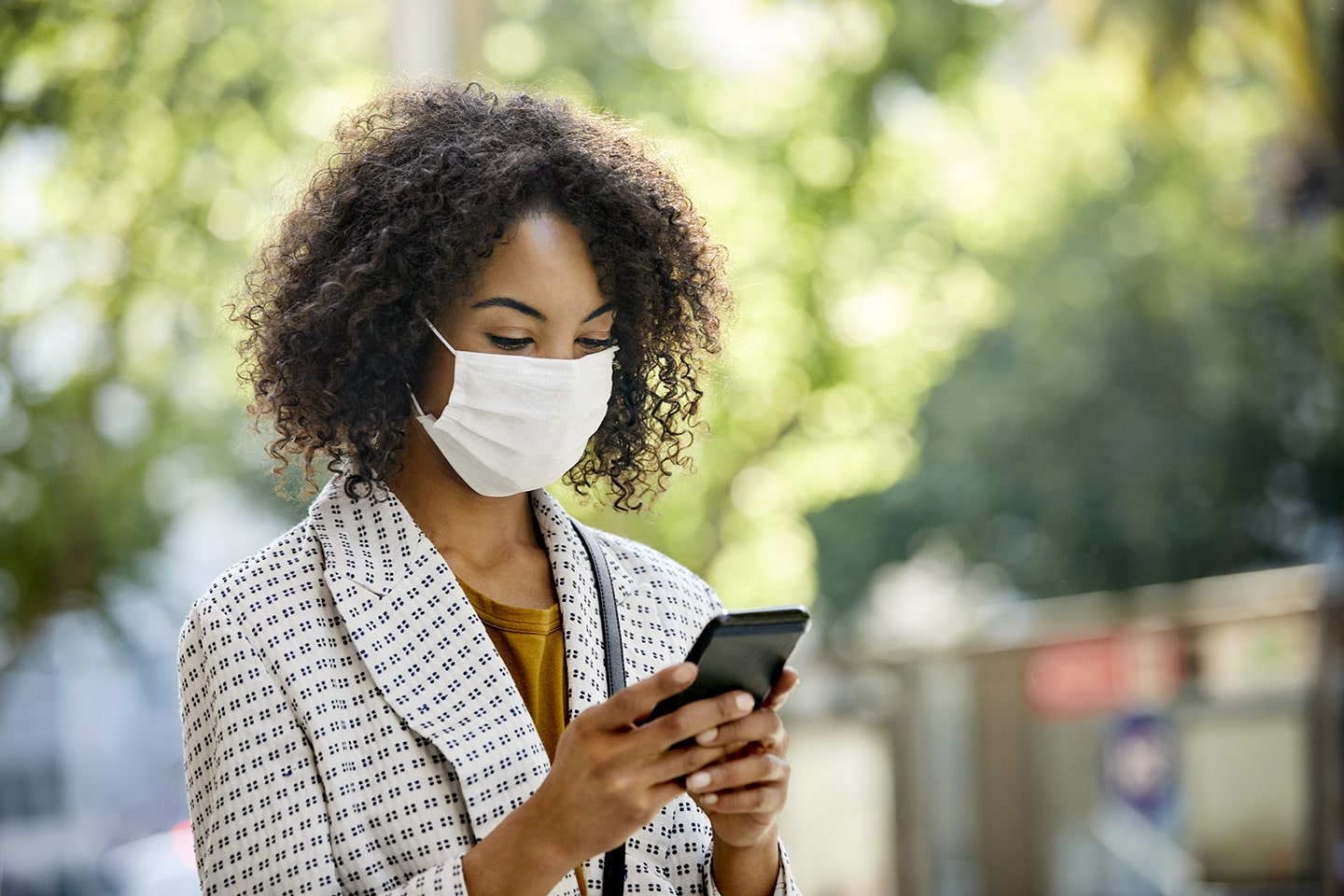 Happy Riders.
Happy Providers.
Umo simplifies trip planning and provides real-time travel information to help users reach their destination without stress. Umo increases market adoption of transit with higher user rates and increased loyalty.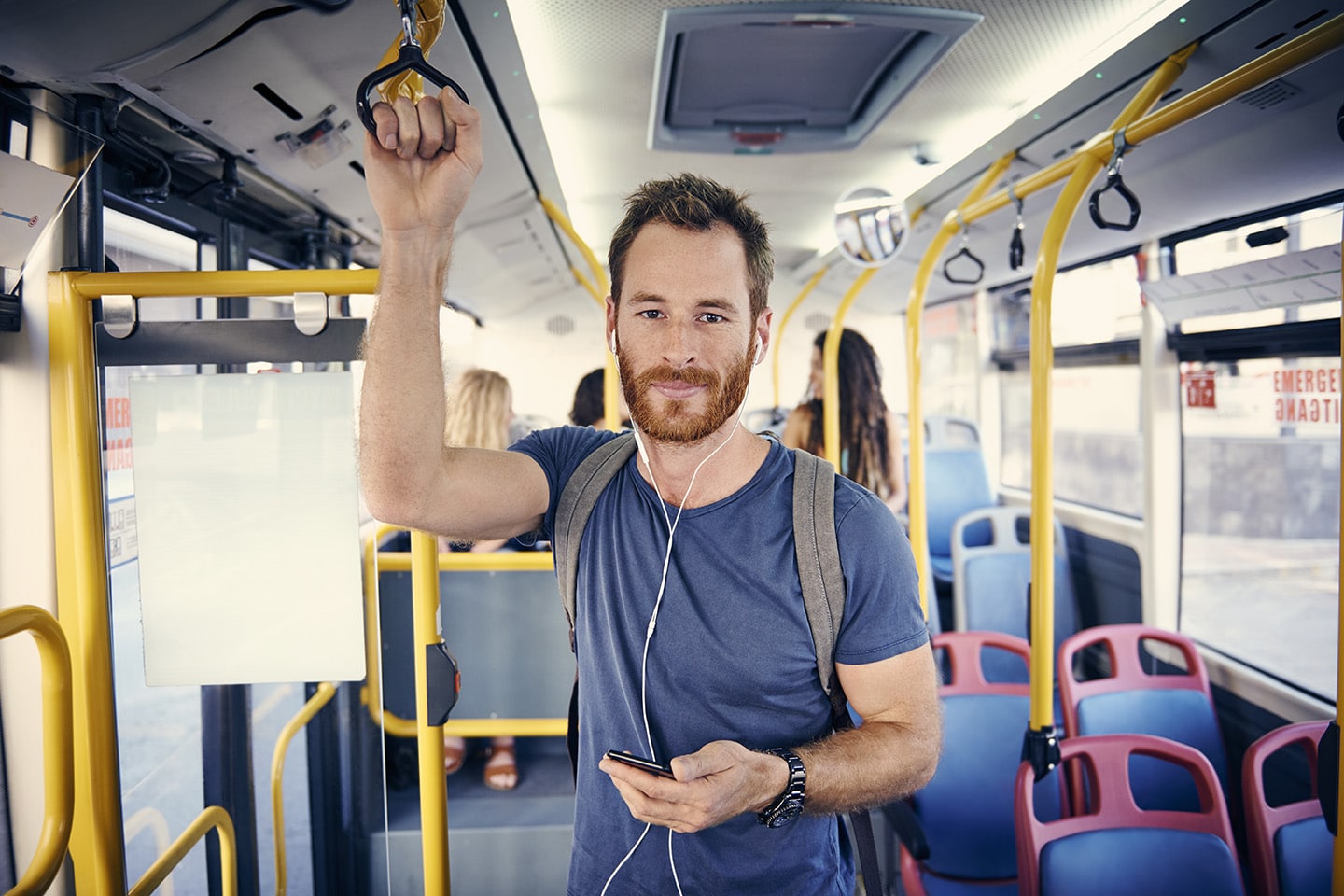 Get started with the
Umo Mobility Platform.
We've created the Umo Platform as an extensible solution for you to deliver your services related to transportation, with a lineup of interrelated products and services for your agency and riders.
By moving to the Umo Mobility Platform, you gain the ability to accommodate your transportation needs with a scalable solution of integrated benefits – and industry-leading transportation solutions – to grow along with our platform, and maximize offerings for:
Transit Agencies
Mobility Providers
Travelers / Riders