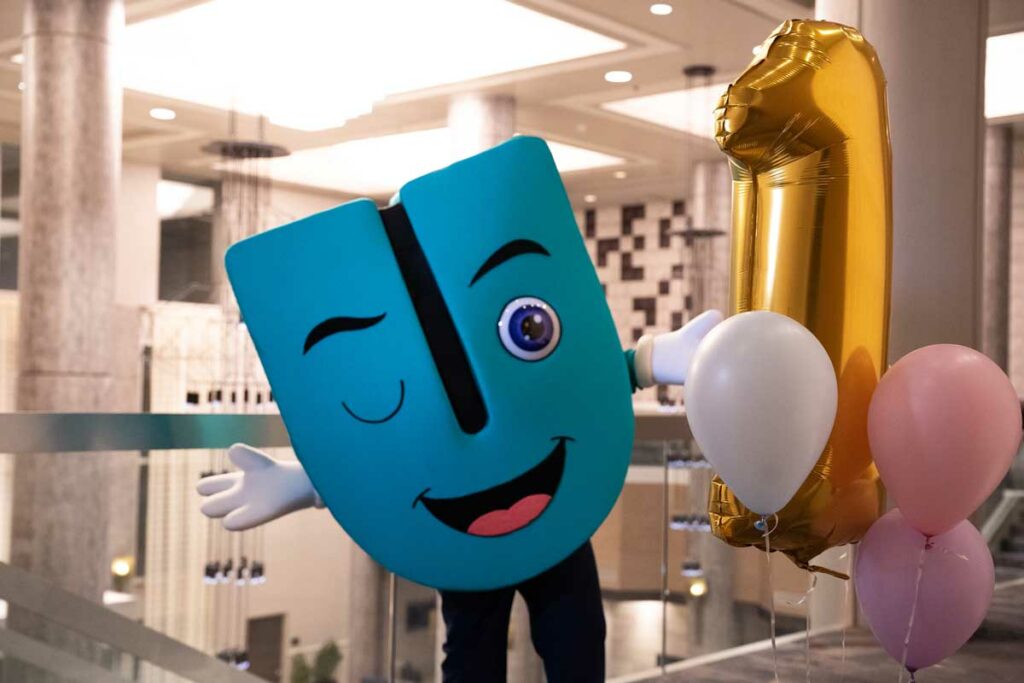 It's hard to believe that it's been just one year since we launched Umo™ — a mobility platform that provides simple and flexible travel for users, transit agencies and mobility service providers. Although the platform has been in service for five years, we were ecstatic to see our brand launch on Jan. 26, 2021, with 15 agency partners ready to deploy the new Umo brand in their communities.
Transit agencies can now focus on providing vital services to keep their communities moving while Umo takes care of the technical backend work.
So, just what has the Cubic team been up to since Umo launched?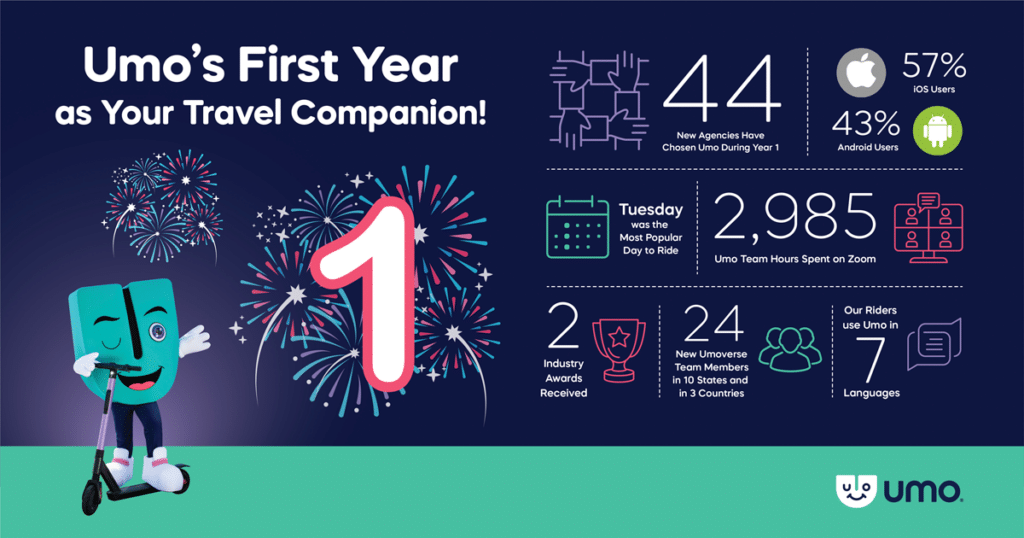 Serving more markets: By the end of 2021, we had rolled out to more than 32 different markets, providing service from Victor Valley, CA to Portland, ME and many cities in between.
Enhanced Regional Capabilities: Creating a seamless experience across agencies makes transit riding easy. Allowing agencies to effortlessly work together while maintaining their autonomy allowed Skagit and Whatcom Transportation Authority to provide their riders with stored value and passes that work across both agencies reducing cash usage by nearly 10%.
Serving Boise and Treasure Valley residents: We have partnered with Valley Regional Transit to offer the City Go Wallet, which streamlines the process of issuing transit passes and making service payments through the Umo Mobility App and City Go Smartcard. Of equal importance, City Go introduced a feature called "fare capping." That means that residents never pay more per day than the price of an all-day fare or more per month than a monthly pass. As a result, City Go is improving equitable access to transportation to Ada and Canyon County residents in Idaho, at a time when every dollar counts.
Announcing new wins for 2022: This year got off to a fast start, with the announcement of two new Umo customers. British Columbia transit agency BC Transit will be tapping Umo to serve more than 30 transit systems throughout the province. While Milwaukee Transport Services will be using Umo to implement a new account-based ticketing system for the Milwaukee County Transit System. There are more partners we can't announce just yet, so stay tuned for more good news.
Looking Forward
We're excited to have contributed to our partners success and energized by the opportunity to provide users with an exceptional experience as they Explore, Pay & Go in their communities. By enhancing mobility in their communities our agency partners win, while also gaining data insights and more visibility into service usage they can leverage to keep riders moving!
Here's to another year of great travel.