The Umo-verse is buzzing with exciting news: Umo App has won "Mobile App Innovation of the Year" in the fifth annual Mobile Breakthrough Awards program! Mobile Breakthrough, a leading independent market intelligence organization, recognizes companies that achieve excellence through innovation, hard work, and success in a range of mobile and wireless technology categories. An independent panel of wireless industry experts evaluated all nominations, including Cloud Computing, Mobile Management, Wireless and Broadband, Mobile Analytics, IoT and Smart City, and many more.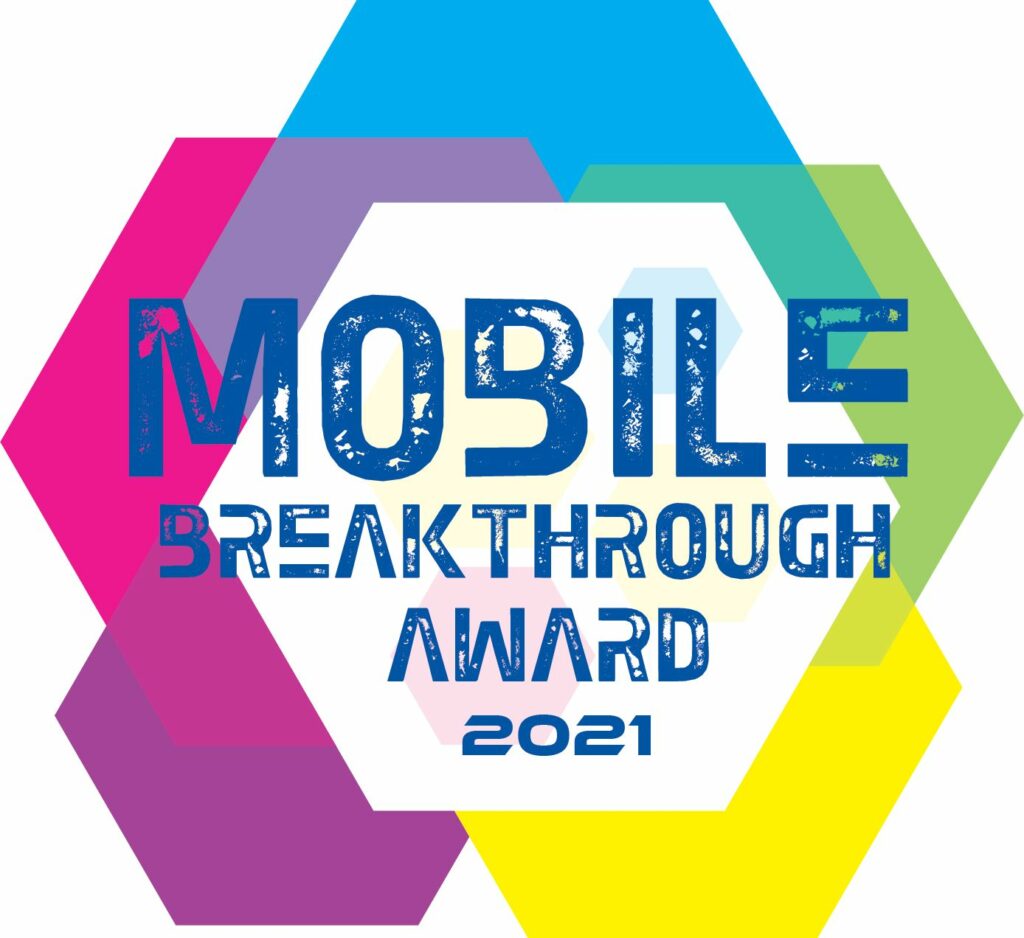 How It All Started
Umo App is one of six mobility system solutions within the Umo platform and functions as a full-service application, delivering a colorful, user-friendly experience with best-in-class multimodal trip-planning and fare payment capabilities. Umo App was developed in partnership with Moovit, an Intel company, a Mobility-as-a-Service (MaaS) solutions provider, and the creator of the #1 urban mobility app. The partnership combines account-based ticketing technology with Moovit's White Label App and multimodal journey planning capabilities. This combination provides a solution that allows any size agency to leverage Umo's scalable platform-based technology and Software-as-a-Service model to deliver cloud-based fare collection. 
By integrating all of a city's transportation options – from buses, trains, trams, and ferries to rideshare, scooters, and bikes – Umo simplifies travel. Offering users step-by-step multimodal journey planning, contactless payment, real-time travel information, and the ability to engage with their communities, Umo keeps riders moving with options to Explore, Pay, and Go all in one app.
The Key Ingredient
"The key to this win is the relationship between our teams and agency partners, riders, and accessibility community," said Bonnie Crawford, Vice President and General Manager of Umo. "These relationships helped us develop unique functionalities such as predictable arrivals, real-time capacity information, accessible colors & voice over capabilities for riders with different abilities, easy payment, and rewards – all of which drive transit and the local economy. Umo not only improves travel – it puts the riders' choice first." 
Platform features also include multiple language options and accessibility for the visually impaired, allowing a seamless, stress-free travel experience best suited for each rider.
"In optimizing these platform features, we know that Umo will improve the transit travel experience for years to come," said Bonnie.
A True "Breakthrough" App
"More than ever, consumers want choices in their modes of mobility to fit their needs. Not only is there a new normal being established in that people want limited public interaction, but also safe, seamless, stress-free travel should be accessible to all," said James Johnson, Managing Director of Mobile Breakthrough. "The Umo platform represents a true 'breakthrough' app experience, equipped for both transit-dependent and choice riders and providing the tools those riders need to travel without delays and ultimately, without stress. Congratulations to the entire Cubic team for taking home the 'Mobile App Innovation of the Year' award." 
Thank you to all teams, partners, and customers who helped Umo App become an award-winning travel companion. The customizable application was built to eliminate the need for agencies to develop and manage a mobility app of their own. The Umo Team is glad to see that the efforts are making a difference, easing management for agencies and travel for riders.
To learn more about the award-winning platform, please visit umomobility.com.