We are blessed to be living in an age where new innovations and technologies continue to make our lives easier; but is this contributing to equity and accessibility issues in society?
Our vision is to improve quality of life for people around the world. We do this by facilitating and optimising mobility, by both lowering the amount of time it takes to get from Point A to Point B, and by improving reliability so that each customer knows exactly how long their journey will take. When we do our jobs right, a city's residents and visitors are able to get where they need to go without stress—without sitting in traffic for hours on end, worrying about whether they'll be on time for work, a job interview, or a date. Spending less time in stressful traffic means more quality time with their families and friends.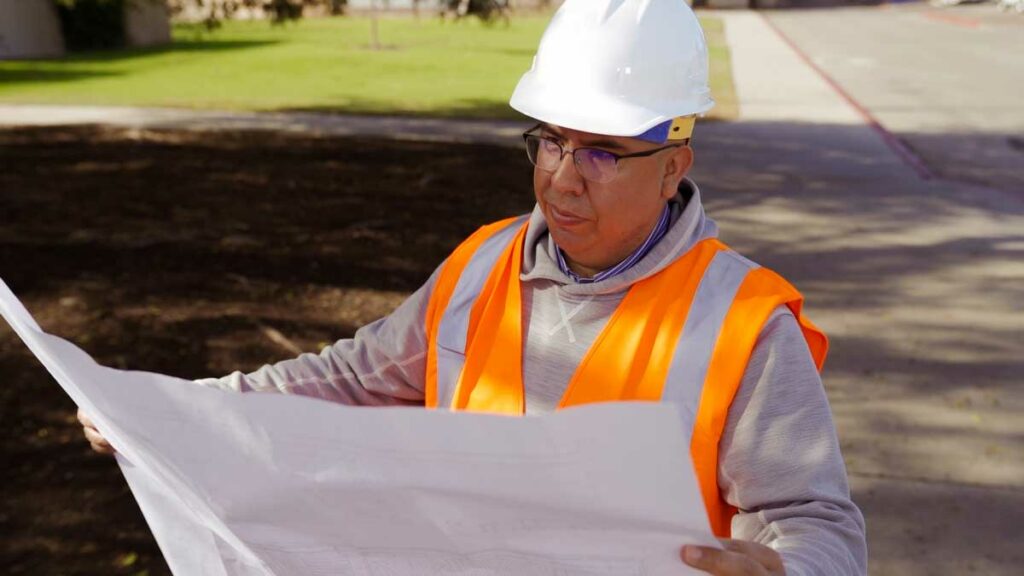 The mission is clear, but what about the audience? Who are we aiming to serve when we work to streamline mobility? If you were to ask anyone in the industry—an agency executive or an engineer—they would undoubtedly answer that their work is designed to serve all people, every existing or potential customer in a city or region.
The COVID pandemic has further highlighted that public transit is essential for many people. Nurses getting to their shift at the hospital; supermarket workers restocking shelves; and chefs preparing meals (even if they are for home delivery) all need reliable and safe ways of moving around their towns and cities.
Do next-gen mobility solutions leave some customers behind?
We are living in an exciting period during which technological innovations are changing the mobility experience, making possible the quality of life improvements that drive our work. The innovations that are currently making waves throughout the transportation industry are primarily mobile based, making exciting features such as digital travel wallets; multimodal journey planners; and digital loyalty and rewards schemes available to municipalities of all shapes and sizes. On the surface, this emphasis on mobile-centered solutions makes sense: take a ride on just about any bus in the world and you're likely to see the vast majority of travellers passing the time scrolling through their mobile phones.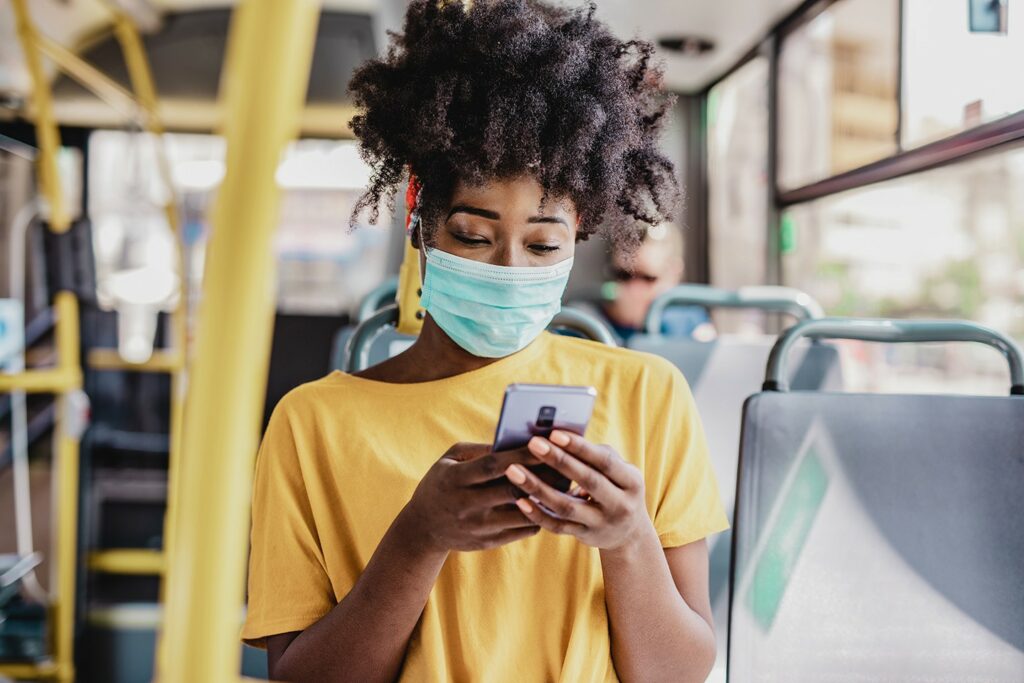 The issue we face when building mobile-centred, or even worse, mobile-only, solutions is that these technologies disenfranchise those who don't own a smartphone or prefer not to use online banking tools. For those of us who rely on our phones for work and entertainment, it would seem that mobile-less passengers would make up a small minority of passengers; however, Cubic Transportation Systems has found that 71% of transactions on our Umo Pass fare collection platform are non-mobile. When the majority of travellers are choosing non-mobile transactions, does a mobile-only innovation truly work for all customers?
Building transit ecosystems that serve us all
As an industry, we need to ensure that our transit networks serve all people: whether they do all their banking online or prefer to use cash day-to-day, whether they're technophiles or technophobes, whether they use public transit twice a day or twice a year. Our solutions need to cater for the elderly; for school children; and for everyone in between. As transit agencies around the world work to streamline their systems, we need to consider the following factors to ensure that no customer is left behind:
Make sure that contactless doesn't mean cashless: I am a huge advocate for the contactless payment systems that are being implemented by transport agencies and operators around the world. They reduce congestion in high-traffic stations, and they eliminate physical touchpoints—an undoubtedly important consideration in our pandemic-fatigued world. However, contactless systems must be designed with all customers in mind, not just those with credit or debit cards. Including the infrastructure for a contactless transit card linked to an account which can be replenished at a retail outlet ensures access is protected for cash-preferred customers or those that wish to travel anonymously.

Think beyond the station with payment infrastructure: Our work should be guided by customer choice and convenience. One way to improve convenience for contactless card users is to partner with local convenience stores and other businesses to allow customers to top up their transit accounts in-store. This strategy dramatically increases the number of options for travellers and reduces congestion around in-station ticketing machines.

Offer information to all travellers: Trip planning and passenger information are popular features of many transit apps. To ensure that travellers without mobile phones enjoy similar access to information, transit agencies need to continue to make use of web, digital displays, and announcements in vehicles, bus stops and stations to inform travellers about bus and train arrival times and essential information like service disruptions. A better informed traveller is a less stressed traveller and that information needs to be accessible to all.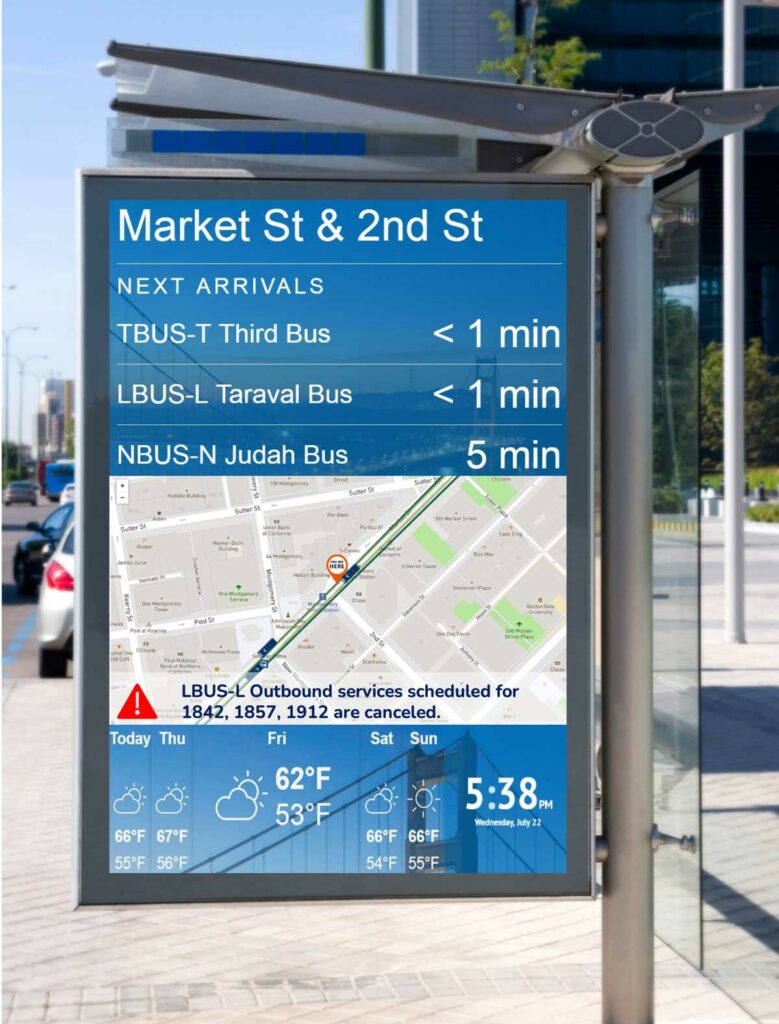 I'm truly inspired by the progress our industry has made in improving mobility and quality of life for travellers around the world. Technology is playing a vital role in that and will continue to do so. As we work to further that progress, let's take the extra steps to make sure that our systems are equitable and accessible to everyone.