Explore, Pay & Go with Umo
As your travel companion, Umo is designed to travel with you every step of the way for a stress-free and seamless journey. With Umo, you'll spend less time planning and more time enjoying the moments that matter most.
You know where you're headed; let us help you get there. Whether you're a local in a Umo supported city or just visiting, the Umo App helps plan your journey by offering suggested routes, step-by-step directions, transit maps, line information, and more.
If you have a smartphone, start by downloading the Umo mobility app, and create an account by entering your phone number.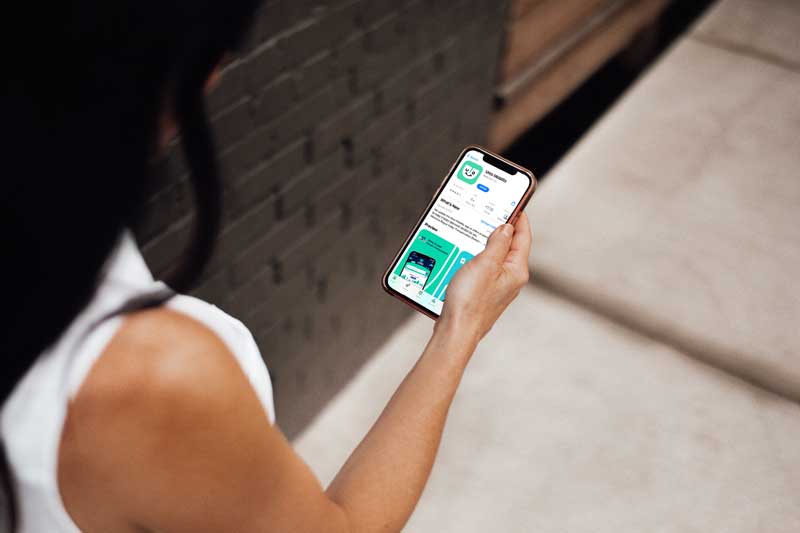 First, ensure your correct location is displayed at the top left corner of the home screen. To manually set your metro area, tap the displayed location i.e. "Anytown, USA" and select a metro area from the list.
Then, search your destination on the app home screen to see a list of route suggestions with approximate arrival times.
You can also view and favorite individual lines or stops by clicking on the "Lines" tab on the app.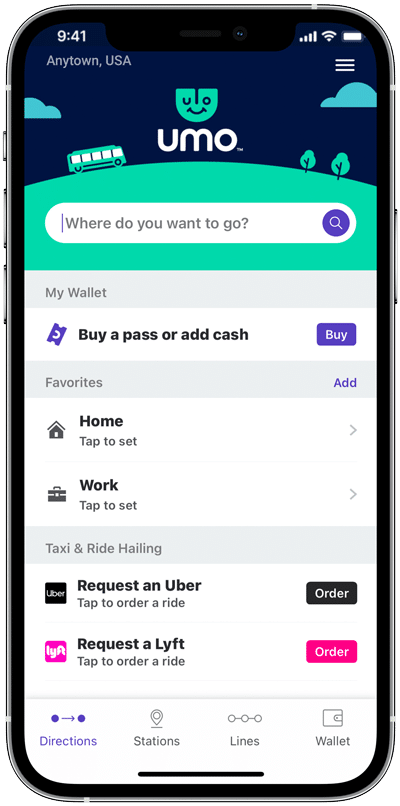 Select your route and transportation
After entering your destination, select your route and the way you want to travel, such as bus, bike, or walk.
Click "Go" for a map and step-by-step directions.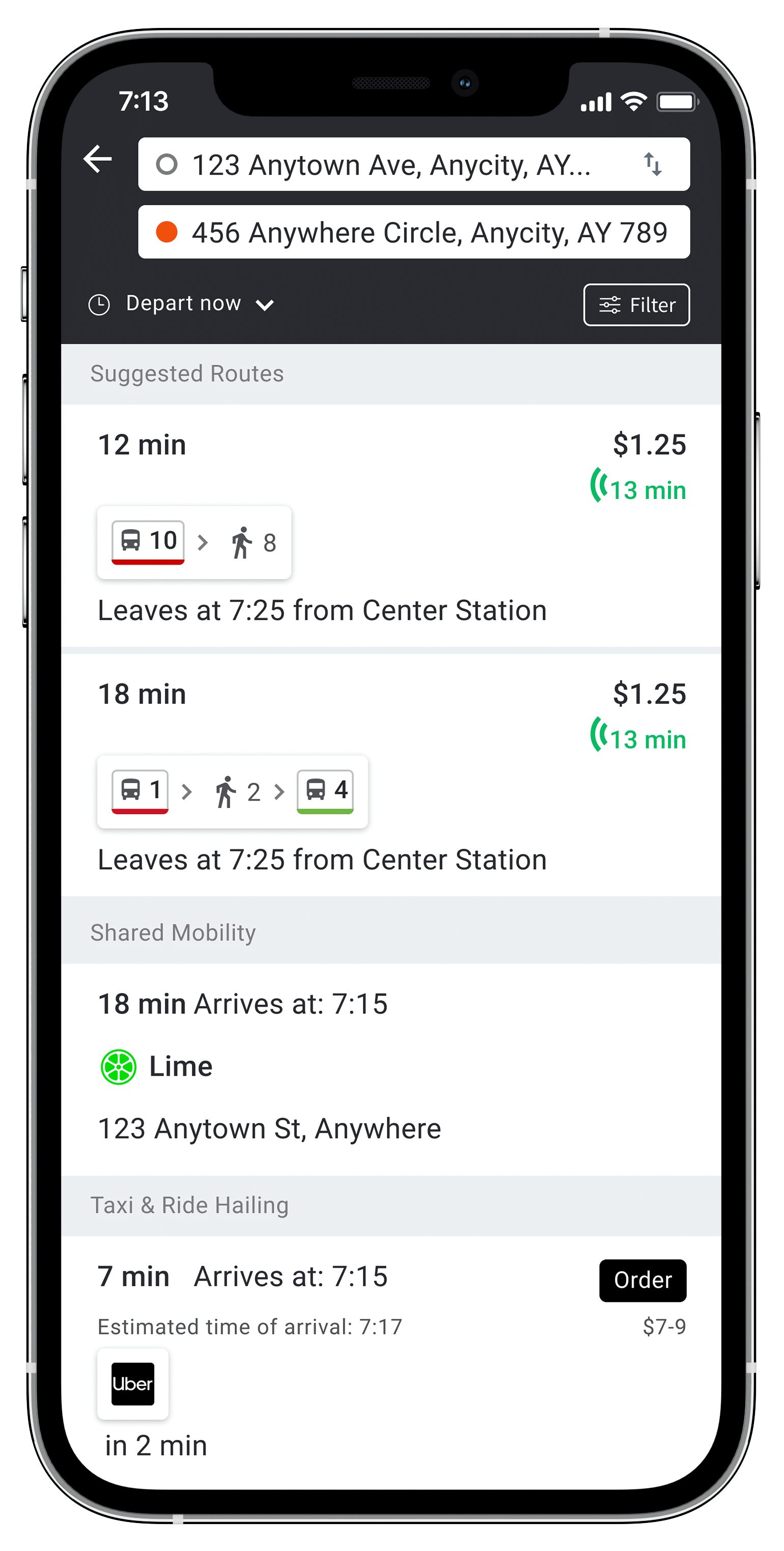 Once you've planned your route, you'll need to pay for your journey, but paying with Umo is quick and easy. Umo offers a variety of payment options so you can pay your way.
We know it's important to have options. Umo accepts a variety of payment choices to cater to every need, such as: 
Pay Your Way - App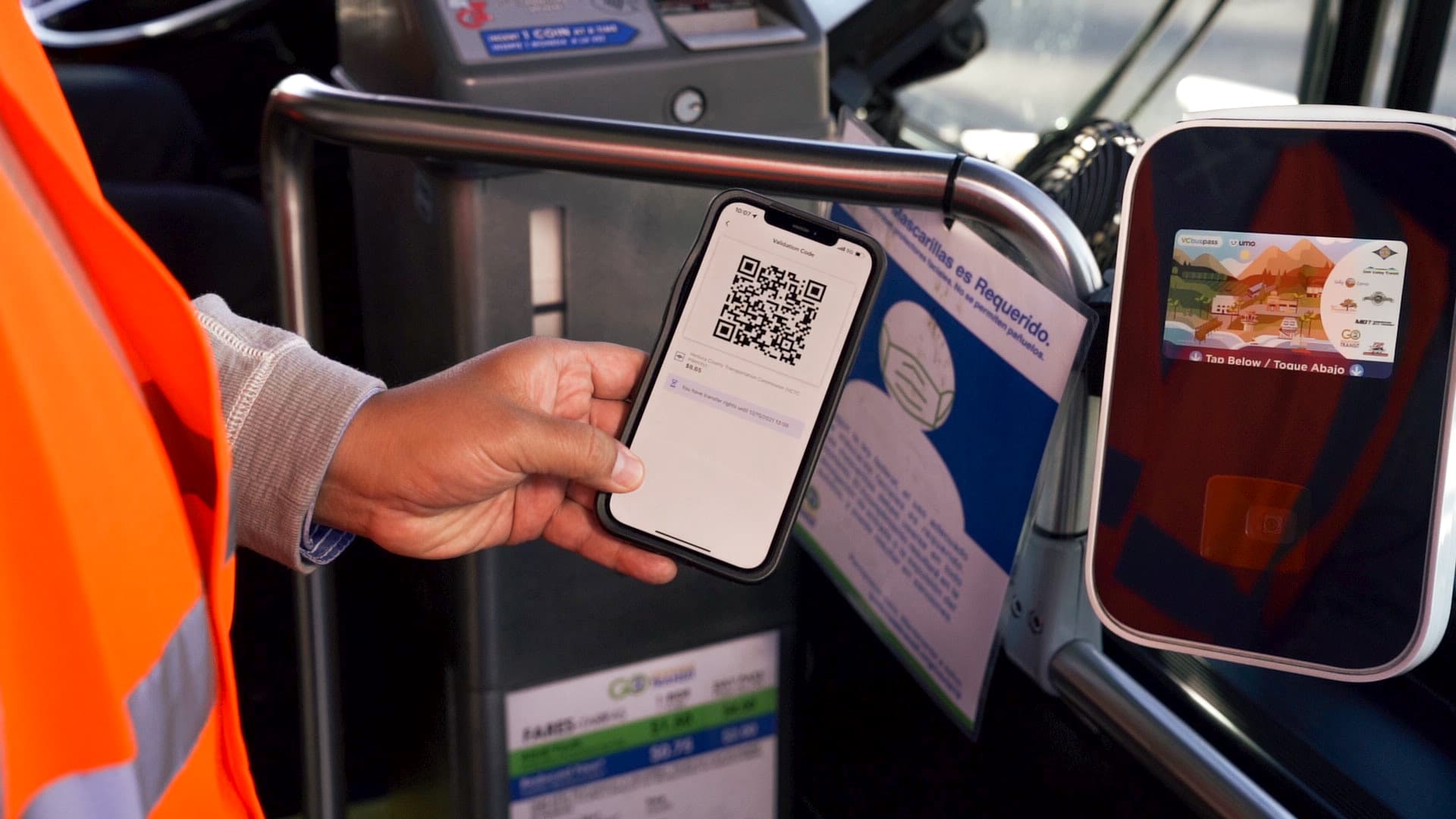 If you've already downloaded the Umo App and prefer to do everything in one place, head to the "Wallet" tab on your app to purchase a transit pass or add funds to your reloadable Umo account balance. After purchasing, scan the displayed QR code on the bus validator to board.
Tip: make sure you've entered your payment details in your account for a quick and easy checkout.
Pay Your Way - Pass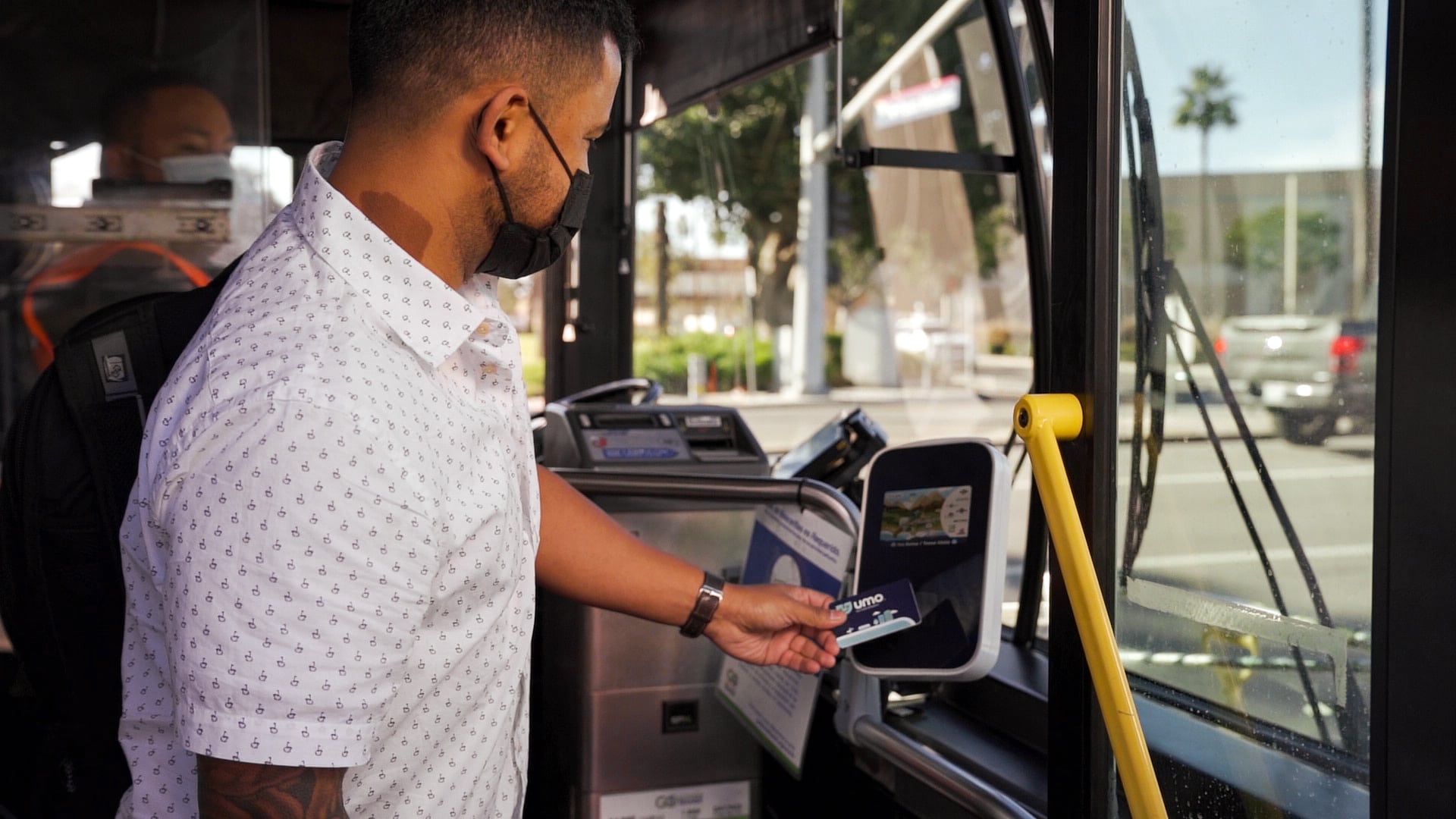 For the riders who prefer a physical transit card, Umo offers a reloadable smart card. Visit your local transit station to get your card, and reload it at any time in person or on umopass.com. Just tap your loaded Umo Pass card on the bus validator to board.
Pay Your Way - Tap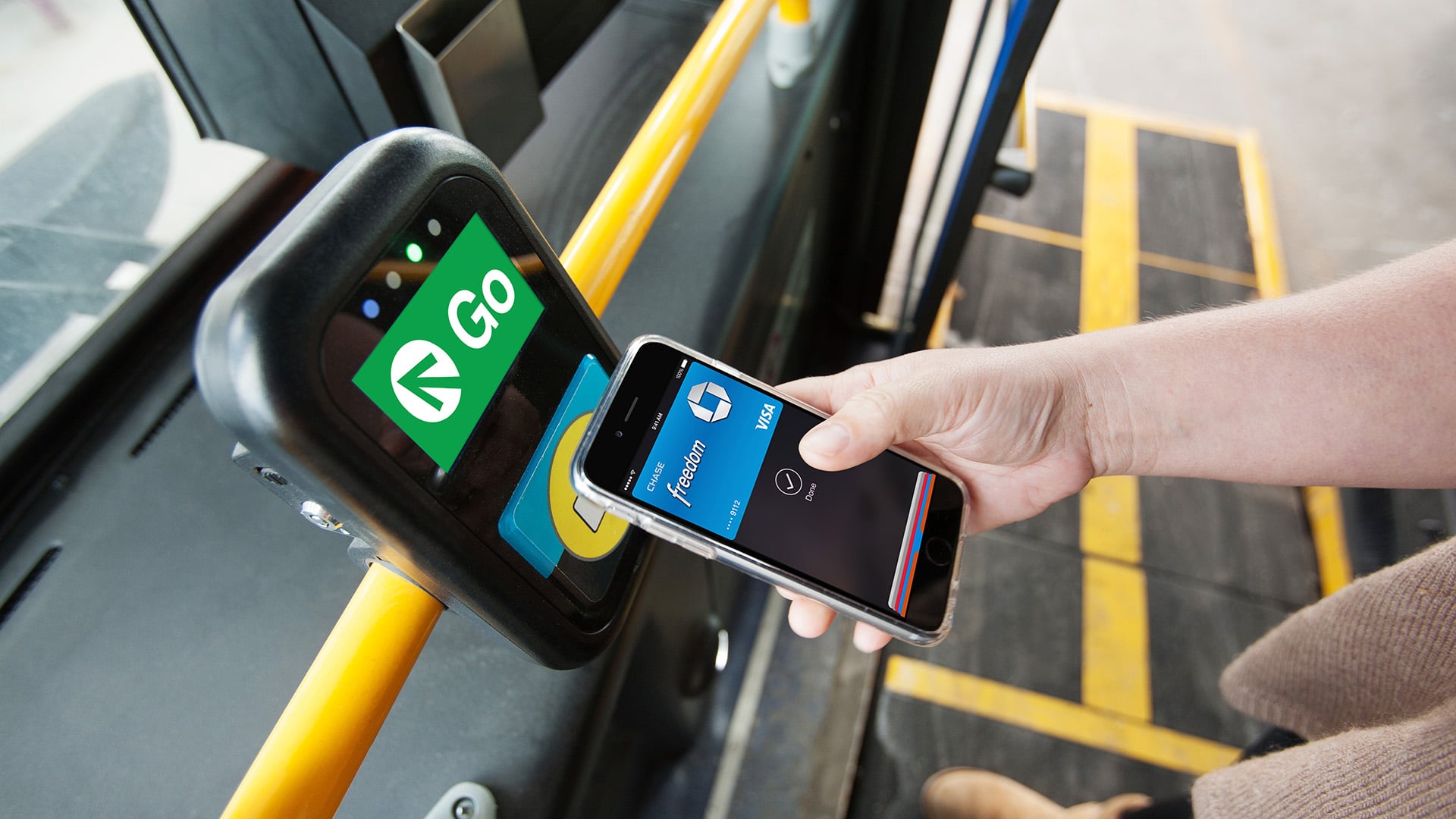 Perhaps your phone died or you forgot to plan ahead. Pay as you go with your contactless credit card or mobile wallet by simply tapping your card or phone on the bus validator when boarding.
Pay Your Way - Cash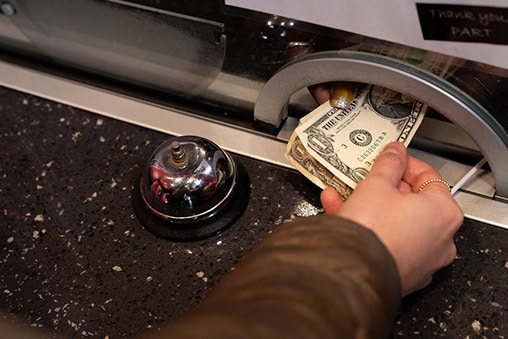 We know not all riders have a smart phone or bank account, so cash is always an option. Visit your local transit station to buy a bus ticket with cash or to add funds to your reloadable Umo card.
Taking rideshare? We're working towards a seamless booking experience, but for now, the Umo App will send you to the Uber or Lyft app to book.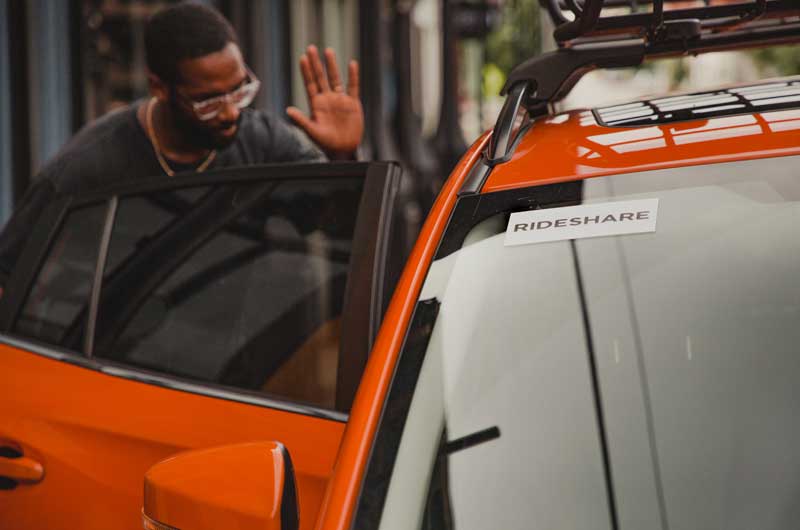 You've planned your journey and paid for your trip, but your travel companion doesn't stop here. Along the way, Umo will continue to provide you with important updates while making your journey a little more fun!
Gone are the days of waiting for a bus that isn't coming. Umo gives you updates right to your phone, such as bus arrival times or unexpected road closures, Umo has you covered. Many bus stations also provide real-time digital signs, alerting you of any changes to your route.
Following travel directions in the Umo App? Keep an eye out for stop notifications that let you know when to get off.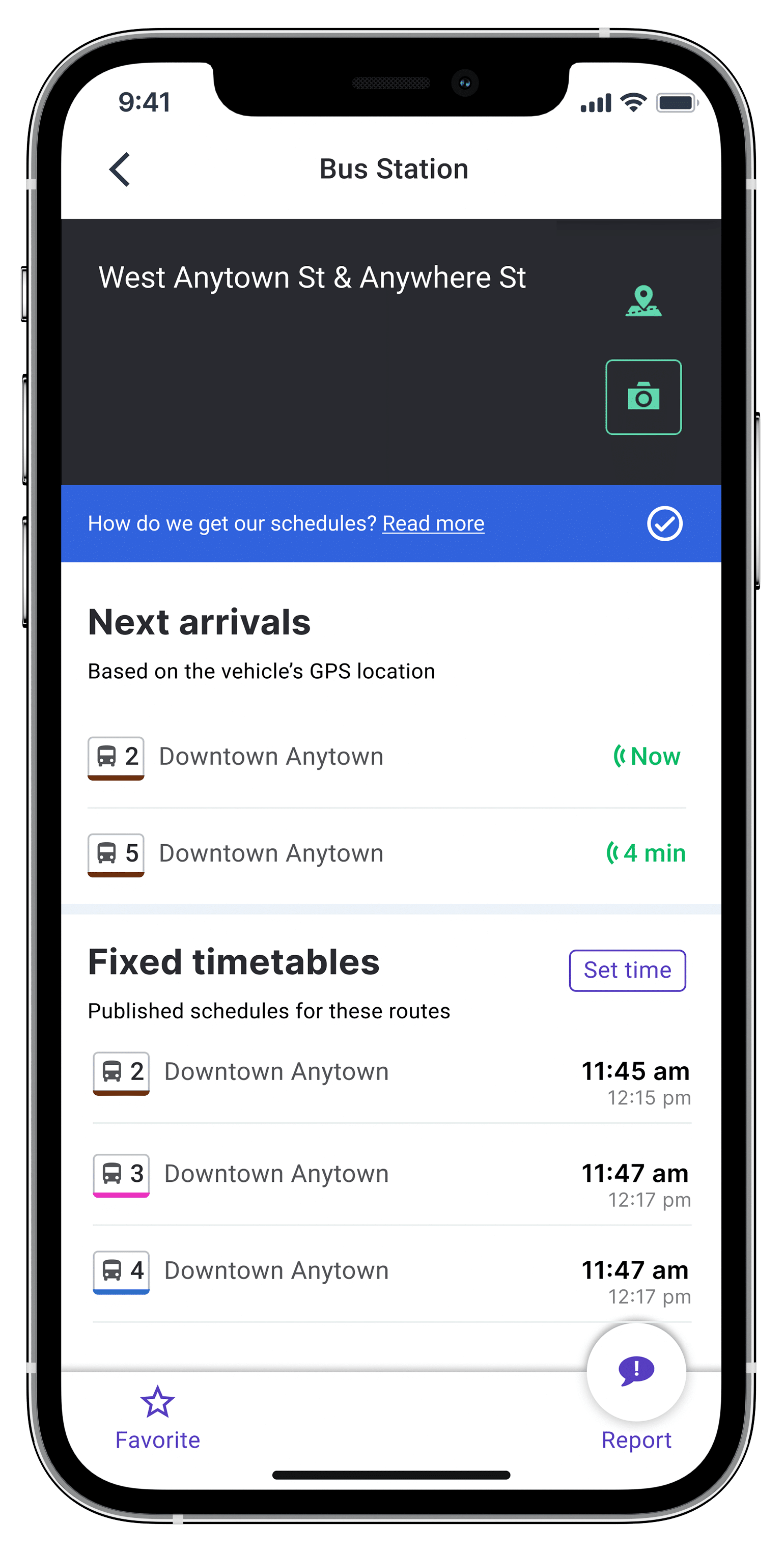 In participating Umo Rewards cities, you can earn loyalty points to redeem for free rides and more. Here are just a few of the ways you could earn when you join Umo Rewards:
Ride with Umo – one of the easiest ways to earn loyalty points is through your daily commute. The more you ride, the more you'll earn. Thinking about a new way to get to work, or maybe commuting outside of peak hours. This can boost your loyalty rewards.
Game with Umo – Coming Soon – play games in the Umo App arcade to earn points!
Shop with Umo – Exclusive cardlink offers in the Umo App allow you to earn cashback when you spend.
Save-up your points to redeem them for various rewards like rides, products or discounts from your transit agency or our Umo Rewards partners.
As your travel companion, Umo continues to keep you informed until you reach your destination.
Worldclass Organizations Partner with Umo Rewards




Umo is a global company operating in 60+ cities and expanding.